Strawberry and Goat Cheese Salad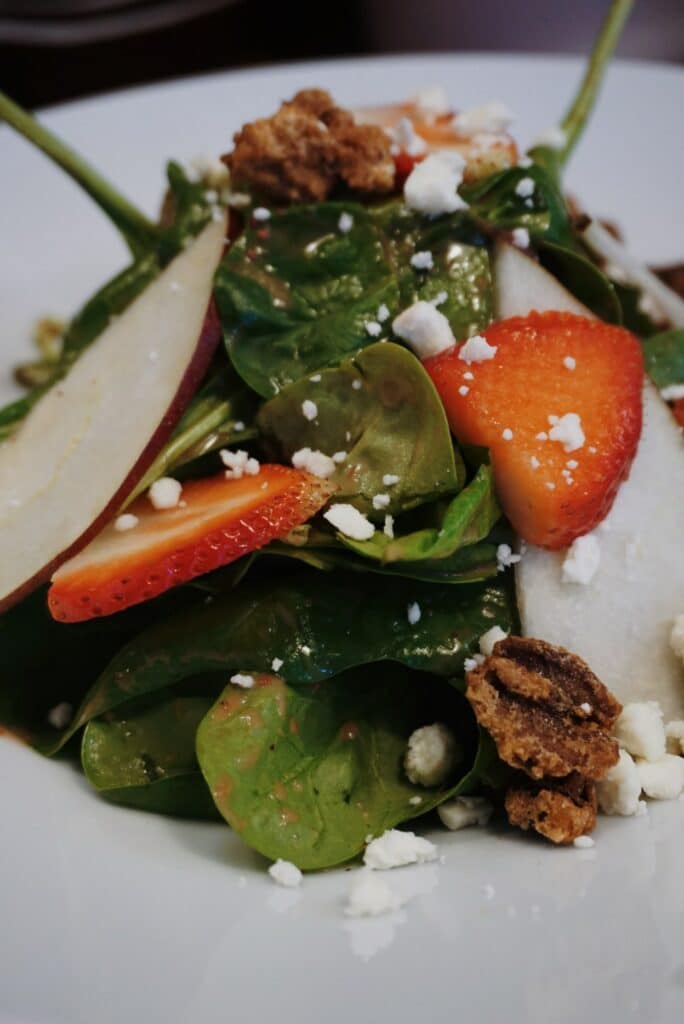 Ingredients
5 cups mixed baby lettuce/baby greens
1 pint fresh strawberries
8 ounces soft goat cheese
2 tablespoons balsamic vinegar
3 tablespoons extra virgin olive oil
1/4 teaspoon ground black pepper
Cooking Instructions
Make sure to wash, rinse, and drain your lettuce and strawberries.
Remove the stems of the strawberries.
Cut the strawberries vertically.
Cut the goat cheese into desired sizes.
Get half the strawberries and mash them together using either a potato masher or fork. Place the chunky mixture to the side to be used as dressing.
Add lettuce to a large bowl and add the dressing.
Split the mixed salad and add strawberries and goat cheese according to preference.
Add ground pepper for taste.