Pumpkin Spice Overnight Oats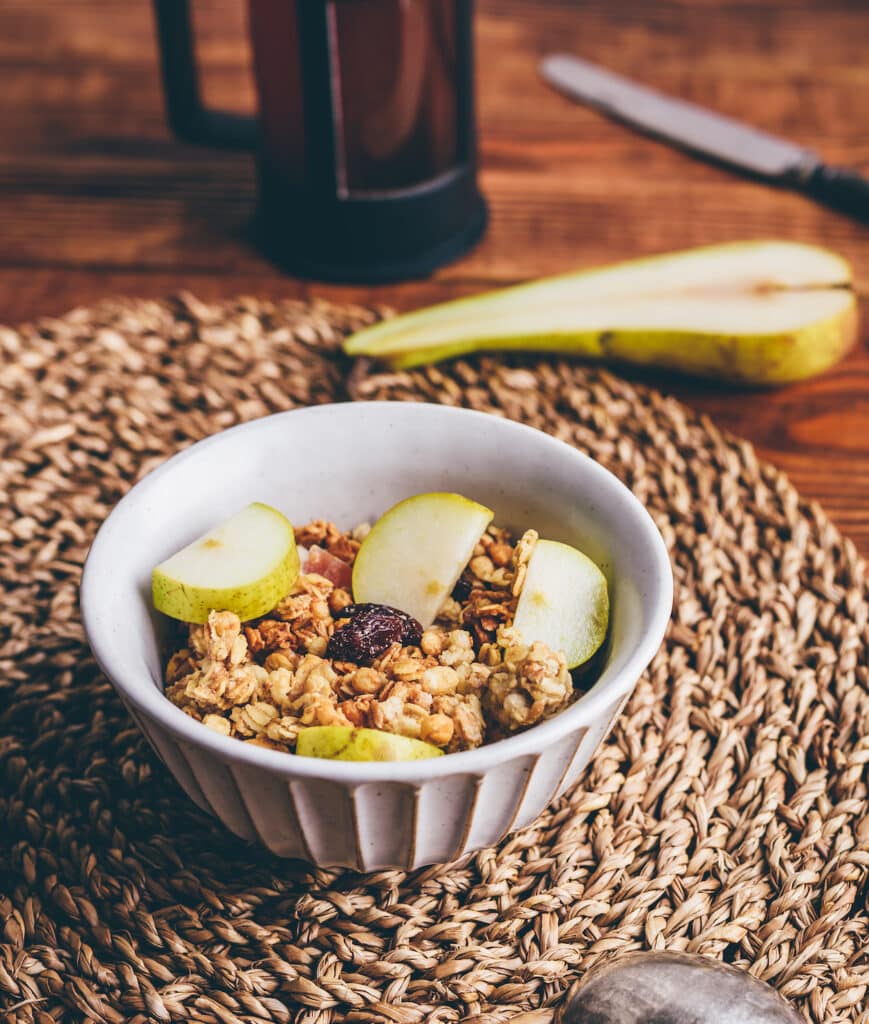 Ingredients
1/2 fresh medium pear
1/3 cup old fashioned oats
2/3 cup unsweetened vanilla almond milk
1/2 teaspoon pumpkin pie spice
1/2 scoop whey protein powder (optional)
Preparation:
Dice the pear half.
Combine all ingredients in a mason jar and stir well. Refrigerate overnight.
Ready to eat the next day. You can take your breakfast on-the-go. Heating is not necessary. Add sweetener if desired.
Helpful hints:
Prepare a few jars at a time for quick breakfasts all week.
If you desire a crunchy texture use fresh pears and add them in the morning. Instead of fresh pears you can substitute a fruit cup of diced pears (drained) or other low potassium fruits such as apple, berries, cherries or peach.
The soaking of the oats overnight acts as "cooking". If warm oatmeal is preferred microwave the jar for 1-2 minutes before eating.