Fresh Herb Cranberry Stuffing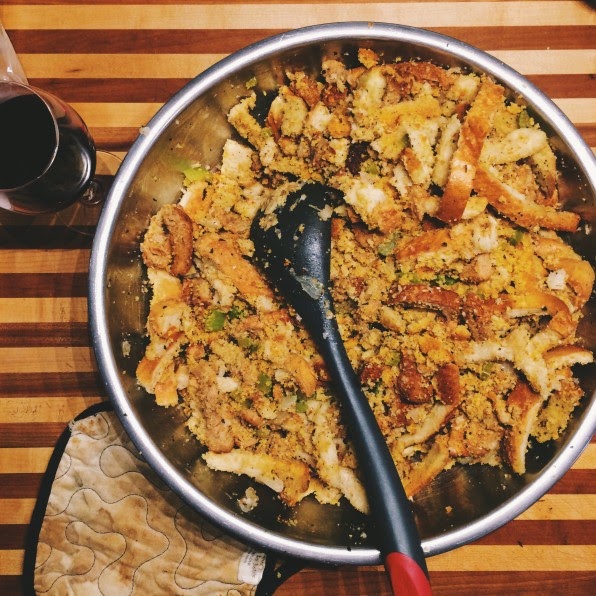 Ingredients:
1/2 cup onion
1/2 cup celery
1/2 tablespoon fresh parsley (if fresh herbs are unavailable, substitute 1 teaspoon dried herbs)
1/2 tablespoon fresh sage
1/2 tablespoon fresh rosemary
1/2 tablespoon fresh thyme
8 slices bread (for best results, use day-old bread)
1/4 cup unsalted butter
1/2 teaspoon black pepper
2 teaspoons poultry seasoning
1/2 cup dried, sweetened cranberries
1/2 cup liquid low-cholesterol egg substitute
1/4 cup chicken or turkey stock
Preparation
Chop the onion and celery. Chop the fresh herbs. Cut the bread into 1/2-inch cubes.
Melt the butter in a nonstick frying pan. Sauté the onion and celery until tender. Remove from heat.
Toss in the cubed bread, pepper, poultry seasoning, fresh herbs and cranberries.
Mix egg product and stock. Pour it into the bread mixture and mix lightly.
Place the stuffing into the turkey body cavity and neck to cook, or bake stuffing separately in a baking dish sprayed with nonstick cooking spray at 350º F for 45 minutes.