Crepes With Cookie Butter And Strawberries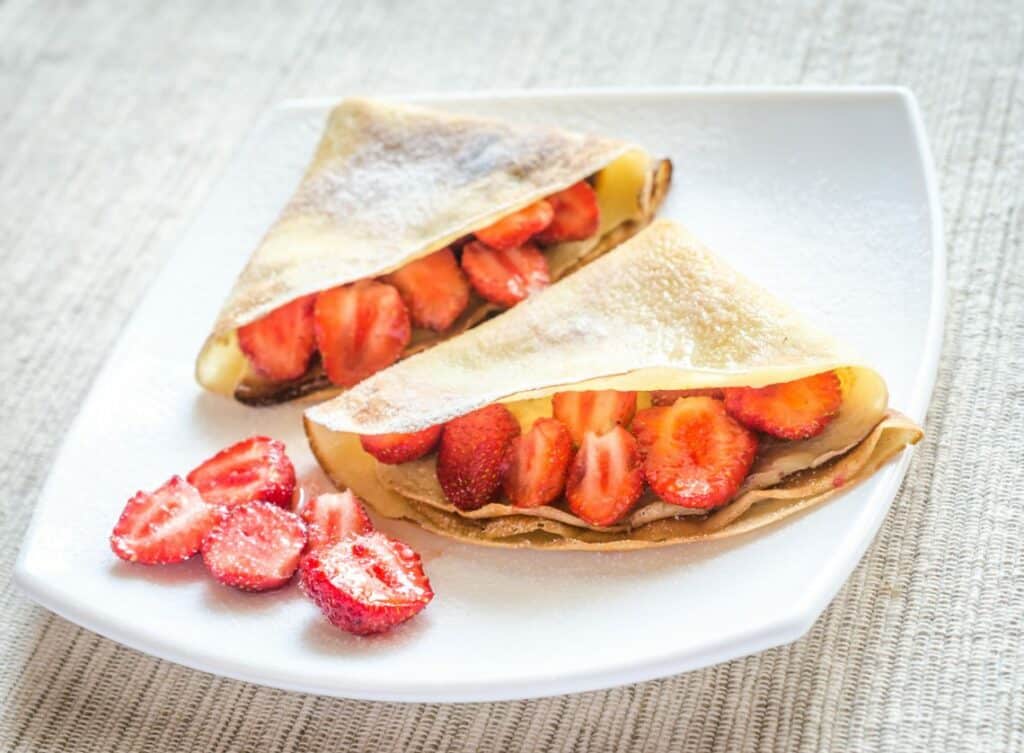 Ingredients
1 cup all-purpose flour
2 large eggs
1 tablespoon granulated sugar
1-1/2 cups almond milk
1/2 cup plus 2 tablespoons cookie butter
1-1/4 cups whipped cream
2-1/2 cups fresh strawberries
Preparation:
In a blender combine the flour, eggs, sugar and almond milk. Blend until smooth and no lumps remain. Trim and thinly slice the strawberries.
Heat a 10-inch skillet over medium-low heat and spray with cooking spray. Pour 1/4 cup of batter in the skillet. Pick up the skillet and roll the batter around until it fills the bottom. The crepe will be very thin.
Cook for 1 to 2 minutes per side. Remove to a plate.
Spread 1 tablespoon of cookie butter down the middle of the crepe. Lay 1/4 cup of strawberries over the cookie butter and roll or fold the crepe over the berries. Top with 2 tablespoons of whipped cream.
Helpful hints:
Cookie butter is much lower in phosphorus and potassium than nut butters.
Spray whipped cream works well with this recipe. If using frozen whipped cream, be sure to check labels for phosphorus additives.