Tarragon Apple Tuna Salad With Walnuts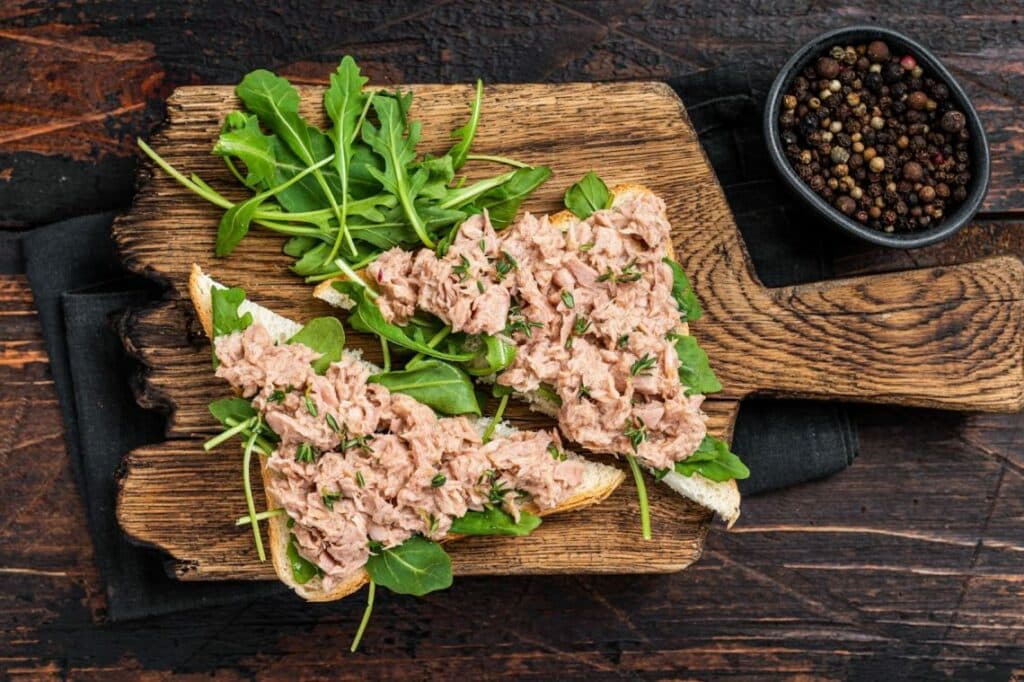 Ingredients
1 medium apple 
1 celery stalk 
1/4 cup onion 
1 tablespoon extra-virgin olive oil 
15 ounces white tuna, canned in water, unsalted 
1/2 cup of mayonnaise 
1 tablespoon minced fresh tarragon 
2 teaspoons lemon juice 
1/2 teaspoon granulated sugar (optional)
1/4 cup chopped walnuts 
Preparation:
Core and chop the apple. Finely chop the celery and onion. Place onion and olive oil in a small microwave-safe bowl and microwave for 2 minutes. Let cool for several minutes. 
Drain tuna well and place in a mixing bowl. Pat with a paper towel to remove excess water. 
Stir in the celery, onion mixture, mayonnaise, tarragon, lemon juice and sugar. Mix until well blended. 
Add the chopped apples and walnuts and stir to combine. 
Refrigerate to chill before serving. 
Helpful hints:
Serve on lettuce leaves, in a wrap or with bread sticks or low-sodium crackers. 
If fresh tarragon is unavailable, substitute fresh basil or parsley. 
Use low-fat mayonnaise to reduce fat to 17 grams. Note sodium content will be higher. 
For a lower protein diet, adjust portion to 1/2 cup.