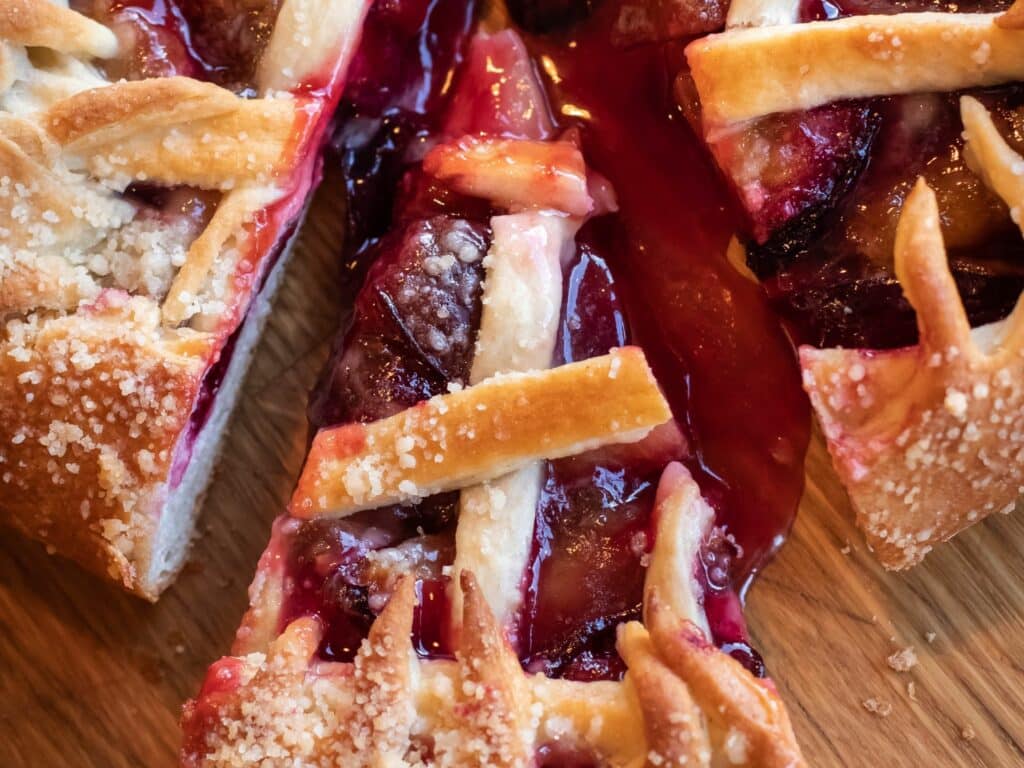 Ingredients
8 ounces low-fat cream cheese
1 cup sugar
1 teaspoon vanilla
3/4 cup heavy cream
1 graham cracker pie crust, 9″ size
21 ounces canned or bottled cherry pie filling
Cooking Instructions
Soften cream cheese. In a large bowl, mix cream cheese, sugar and vanilla with a mixer.
For the whipped cream, place bowl and beaters of a hand-mixer in freezer for 10-15 minutes. Remove bowl from freezer, put heavy cream in the bowl and beat until soft peaks form.
Fold whipped cream into cream cheese mixture.
Pour mixture into graham cracker pie crust.
Top with cherry pie filling.
Refrigerate until ready to serve.